Your Pathway to Better Home Protection Against Wildfire
We can't stop wildfire; however, these steps will guide you through required actions to help protect your home and receive a designation certificate.
Eligibility
You are the owner of the 3-story or less, single-family home.
Your home is in California.
You have created a 5-foot noncombustible buffer around your home.
NOTE:
Designation certificate requirements are stringent. Tree requirements may disqualify some homes, and some homeowners may have to work with neighbor(s) to meet the requirements.
One of the most stringent required actions is creating a 5-foot noncombustible buffer around your home and decks. ALL vegetation, trees including overhanging branches, grass/turf, wood/rubber mulch, wood/vinyl fencing, and any stored items within 5 feet of your home must have been removed. Your home will not receive the designation certificate without meeting the requirement.
Examples of eligible homes with a 5-foot noncombustible buffer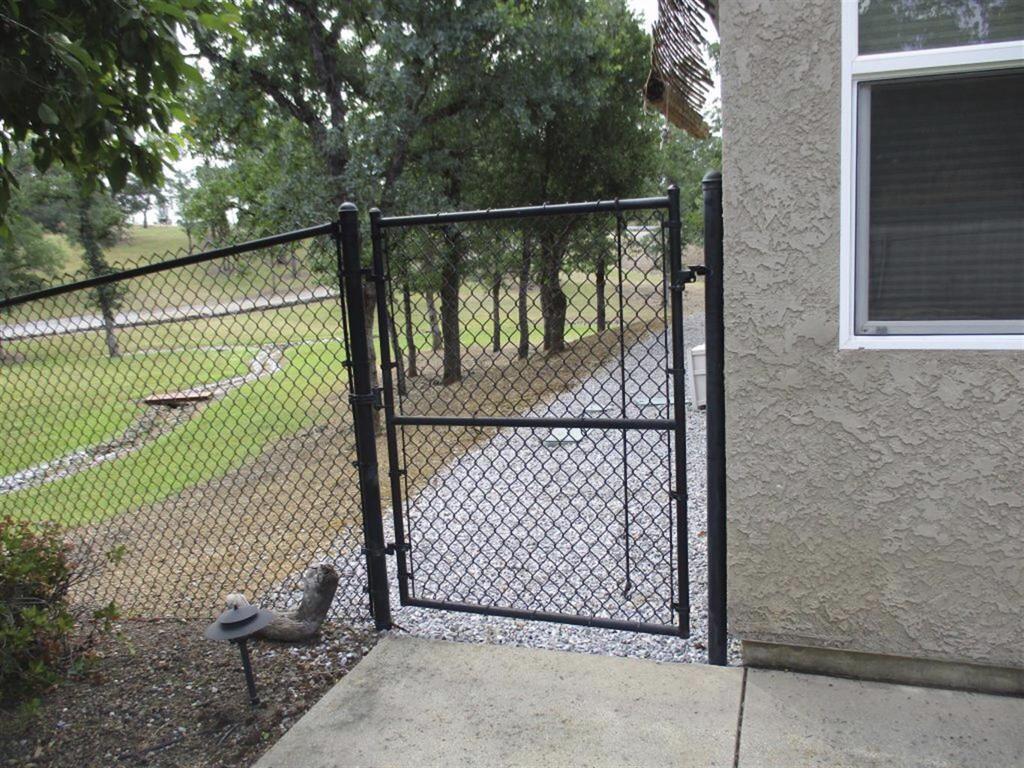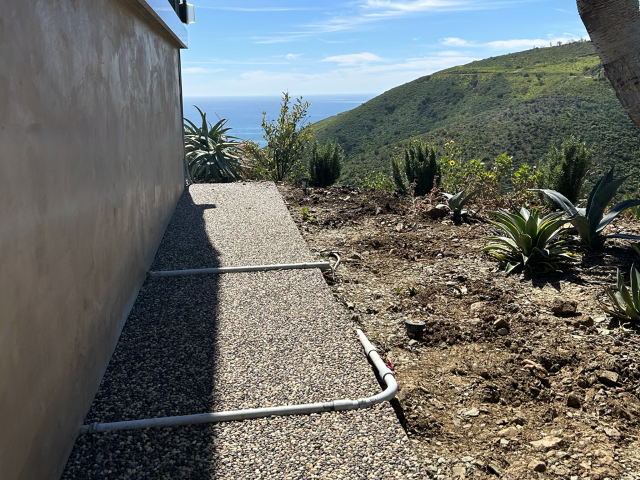 Designation certificate levels:
We offer two solutions. To receive a designation certificate, your home must meet all requirements listed for the desired level.
1. Wildfire Prepared Home Base
This group of required actions includes creating a 5-foot home buffer, preparing the home's exterior, and maintaining the deck/covered porch and yard, typically achieved through retrofits to existing homes.
2. Wildfire Prepared Home Plus
This group of required actions builds upon Wildfire Prepared Home

Base

to add an extra layer of home protection, commonly achieved with newer home construction or after exterior home renovations.
Process & Timing
Complete all required actions using the How-To Prepare My Home checklist.

Timing: Ranges from weeks to months, depending on the extent of the work required, and whether it's a do-it-yourself (DIY) project or you need to hire contractors.

Take a free quiz if you are not sure that all the required actions have been completed before you pay for an inspection.

Once all required actions are complete,

apply

for an inspection and pay the $125 fe

e

.

Wait for an exterior home inspection. A trained third-party evaluator will inspect the exterior of your home to document and verify all required actions have been completed.

Timing: Typically, inspections occur within 15-30 days or within 4-6 weeks for more rural areas.
You do not need to be present during the inspection. Grant full exterior home access out to 30 feet, including fenced-in areas.
If you live in a gated neighborhood/property or you are in a more rural area, the inspector will reach out in advance to confirm access.

The 3rd party home inspector will submit the documented photos to IBHS to review.

Timing: One to two weeks.

IBHS experts will conduct a thorough review to determine the designation certificate level achieved. An IBHS expert will notify you via email.
NOTE: If there are additional required actions to be completed after an inspection, the full process can take 60+ days.
Annual Review
Once a designation certificate has been issued, an annual maintenance review is required. This ensures vegetation doesn't creep into the 5-foot noncombustible buffer and crucial upkeep of vegetation is maintained within 5-30 feet.
We offer 2 solutions:

Self-inspection with photos provided by the homeowner for $25
3rd party exterior home inspection for $100
3 Year Recertification
After 3 years, recertification is required to keep the designation certificate active.
Homeowners can use their portal log in to apply for a new home inspection to verify program requirements have been maintained.
Stay In The Know
Want to keep up with the latest news from Wildfire Prepared Home? Sign up for updates today.